Meet the Management
We place strong emphasis on training our care teams to meet the personal, medical and social needs of every resident and to provide facilities and amenities of the highest standards.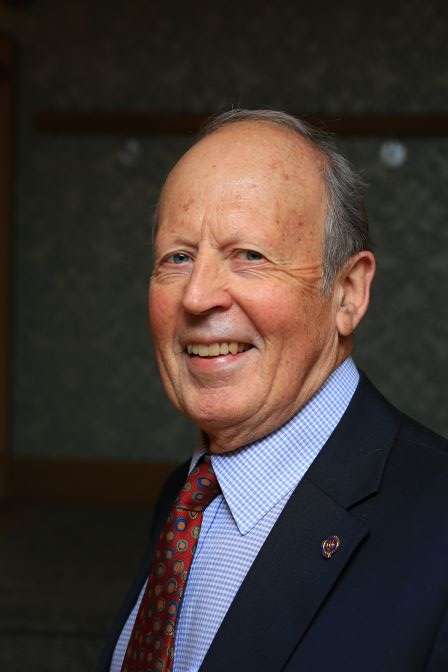 Mr Paul Whitlock
Chairman of the Board of Trustees
Paul Whitlock was born in Chichester and attended Woodbridge School in Suffolk. After ʻA' Levels, he went to the University of Sheffield where he graduated in electrical engineering. Following a graduate apprenticeship with Smiths Industries in London, he worked for Bell South in Atlanta, Georgia and for Bell Canada in Montreal and Toronto – where he met his wife. He attended York University in Toronto where he gained an MBA after which he worked as a management consultant for Coopers & Lybrand (now PWC) in Canada and Ireland. His subsequent career has been primarily in international management with major telecommunications manufacturers such as Plessey and Nortel Networks, but has also involved running a Canadian daily newspaper. Paul and his wife (now deceased) have lived in Farnham since 1987, have three sons all of whom attended local schools including Weydon and then went on to university. They have three small granddaughters. Paul is now retired and in addition to being the Chairman of the Society is also a trustee of the Dempster Trust and an active member of the Rotary Club of Farnham.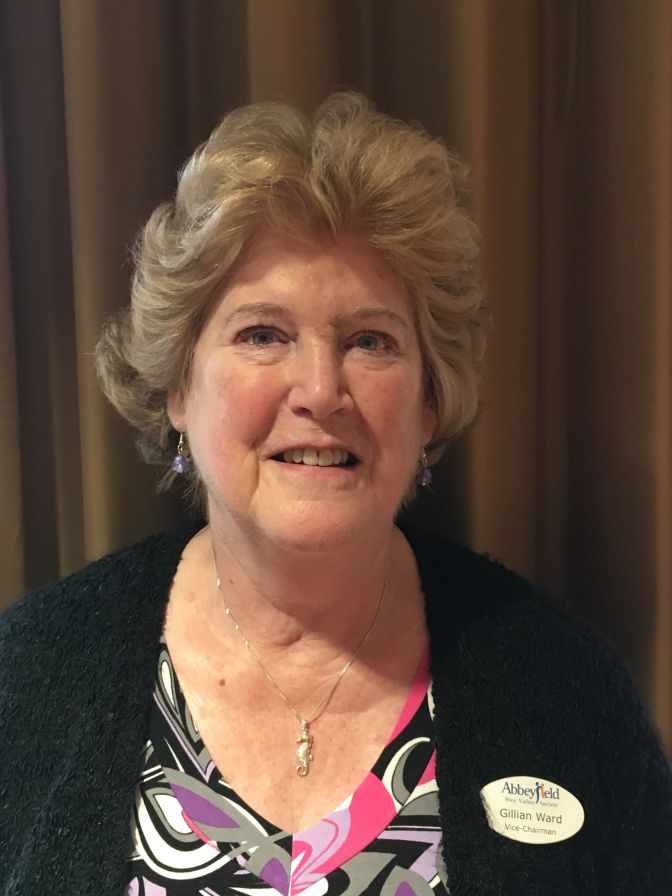 Mrs Gillian Ward
Vice Chairman of Board of Trustees
Gillian spent her teen years in Farnham before moving to London and working as a legal secretary. She then became PA to an MP for several years before marrying and moving first to Scotland, then to Esher with several trips to Indonesia and Libya in between. Gillian's husband is presently the Mayor of Farnham, but was previously in the oil industry before he retired when he and Gillian moved back to Farnham in 1998. Whilst in Indonesia, Gillian became Treasurer then Chairman of the British Women's Association, as well as starting up an organisation aimed at helping newly-arrived wives to settle into their new environment. Gillian is now helping to organise Farnham's annual Heritage Open Days scheme. Her main hobby is singing in the choir and she also enjoys crafts of various kinds.  She has two children, a son and a daughter.  Gillian has always felt very strongly about the importance of dignity and independence for the elderly for as long as possible.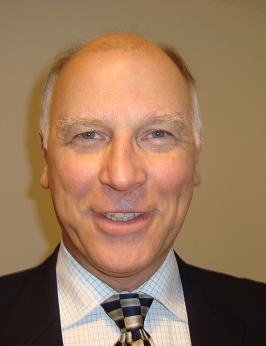 Mr Brian Thomas
Hon. Treasurer & Chairman of Finance Committee
Brian had a thirty year career with Fluor Corporation, a US based designer, engineer, builder and maintainer of international oil, gas, chemical, government, power, industrial and infrastructure projects. Since taking early retirement in 2007, Brian is actively involved in a Rotary Club, Italian classes, motor sport and travel. He is an executive with a Chemical Engineering degree, CFO, business development and CEO experience. He is results orientated, with international experience in a US based global leader in international project management. He also has leadership and commercial skills with a record of developing an inclusive environment, and coaching and developing others throughout a career involving strategy creation and implementation, acquisition and enterprise restructuring. Brian is married to Jacqui and they have four children.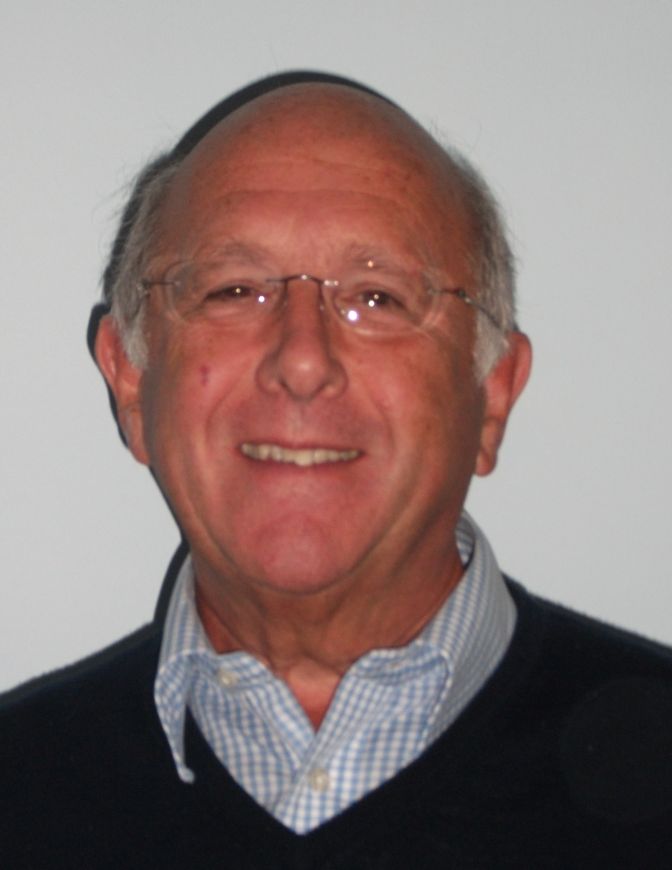 Mr Tim Shepherd
Chairman of Care Committee
After leaving Kings College School in Wimbledon Tim studied Business Studies before joining the family firm of Road Surfacing and Public Works contractors. In 1971 he bought a Nursing Home in Hindhead and spent the next 38 years developing it to provide a personalised and caring environment for elderly residents and convalescents.   Tim retired in 2009. Tim is married with two children and two grandchildren, and is a member of The Haslemere Rotary Club, and Secretary of Elstead PCC. He enjoys sailing, music, theatre, gardening and travel in both the UK and France.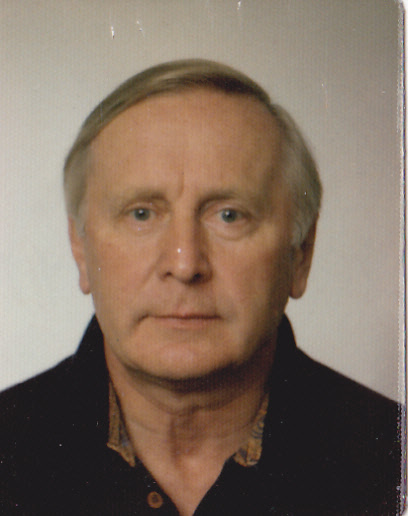 Mr Peter Duffy
Peter had thirty years with National Westminster Bank, which included four years in France and three in Spain, where he was Managing Director of Banco NatWest, the Group subsidiary there. However, most of his time in the Bank was spent developing business with major international companies, especially in the oil sector. He was eventually responsible for leading all the sections covering the energy, mining, aviation, shipping and automobile industries. After retiring from Natwest, he returned to full time study, taking a B.A. and an M.A. in art history at the Courtauld Institute and a further M.A. in history at Kings College, London. He is a member of U3A, The University of the Third Age and has been a chairman and/or trustee of a number of local charities. He is married to Wendy and they have two daughters and five very active grandchildren.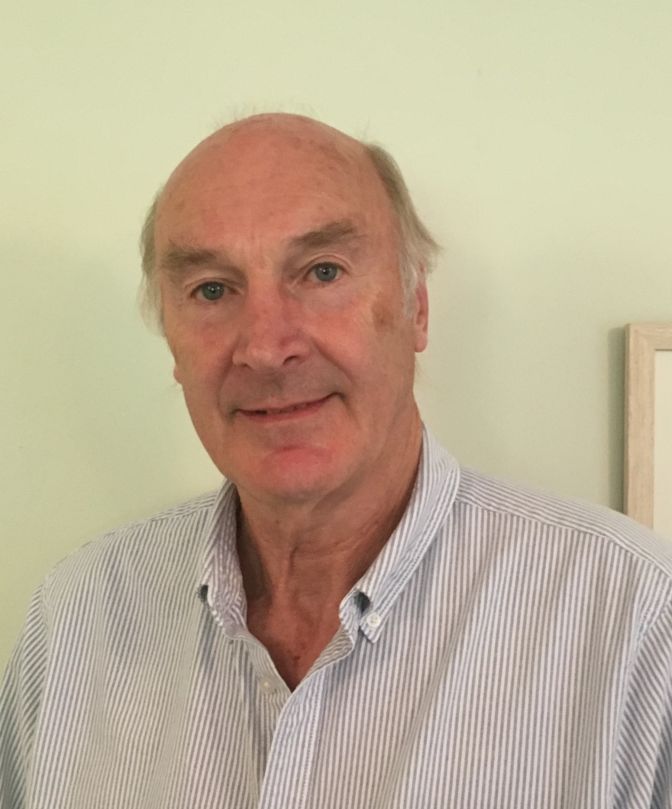 Mr Ian Thomson
Ian was born in Hampton on Thames where he attended the local grammar school. He joined IBM and worked for them in a variety of IT positions. These included executive roles assuring all UK contract proposals and delivery, running much of the European computer operations and managing International outsourcing contracts. After leaving IBM he worked as an independent consultant in Ireland and the UK. He was invited to become the chairman of Abbeyfield Liss in 2012 and has been a member of the South Eastern Region Strategy Council since 2013. Following the agreement to merge Liss with WVS he has been made a trustee of WVS. He has lived in the Liss area since 1976 when his job with IBM was relocated. He is married with two sons and has a major interest in rugby which he has played, coached and refereed.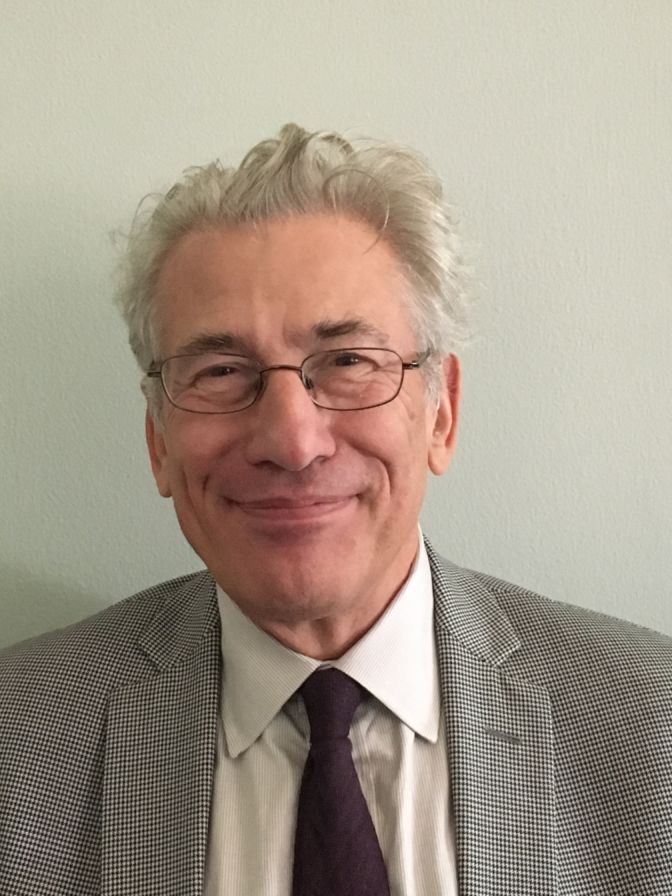 Mr Desmond Hutchinson
Honorary Secretary
Desmond Hutchinson was born in Kensington London, into a family of many generations of military service, both British and (up to the end of WW1) Indian.  He studied at Bedford School and then entered RMA Sandhurst, gaining his commission in December 1966 in the Royal Artillery, serving 1 completed officer tour in Germany, marrying his first wife Malti in 1969. After leaving the Army, he trained as a solicitor in Cambridge, and became a partner with the firm of Francis & Co, specialising in commercial property litigation. He set up his own practice in 1990 in Enfield, (having obtained an MBA through Henley Management College), specialising in Debt Recovery litigation, being one the first to develop and utilise computerised software for such purposes, as well as commercial litigation and company law. He  opened a second office in Cambridge and took over the Enfield practice of Daultry & Keen, and before merging with the Cambridge firm of Crossmans.  His wife, Malti, sadly died in 2001, in 2003 he married Shireen, and moved to Farnham in 2005 where he became a consultant (and later a director) solicitor with Burkill Govier, for whom he continues to work, continuing to specialise in Commercial Property Litigation and Company Law.
Desmond is secretary of the Code of Practice Committee of the National Office of Animal Health, a self-regulatory body dealing with animal health pharmaceutical promotion.  He became a trustee of AWVS in 2016 and became Honorary Secretary in December 2017. He and Shireen have three children and six grandchildren, between them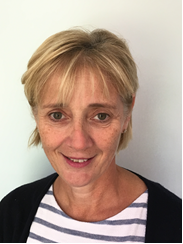 Mrs Sarah MacKensie
Trustee/HR Specialist
Sarah MacKenzie was born in Norfolk to a farming family. Graduating with a combined Honours degree in History and English, she went on to follow a commercial path in the IT industry moving into HR in 1990 – graduating with a Masters in Human Resource Management from Kingston Business School. Having worked with BA and IBM in international roles, Sarah went on to become the Corporate HRD for The McGraw-Hill Companies in Europe – where she was the Chairman of the Pension Trustees working within the highly regulated sector at Standard Poor's.   In the past 5 years Sarah has been a specialist consultant working on reengineering projects for such companies as Royal Caribbean, Arqiva and G4S.   Sarah continues to offer HR consulting and often manages company restructures and redesign.
Sarah became the Chairman of Trustees for the Abbeyfield Guildford Society and now sits on the Board for AWVS.  Sarah lives in Weybridge and is a keen tennis player, jam maker and gardener, and comes from a family of addicted Norwich City Supporters.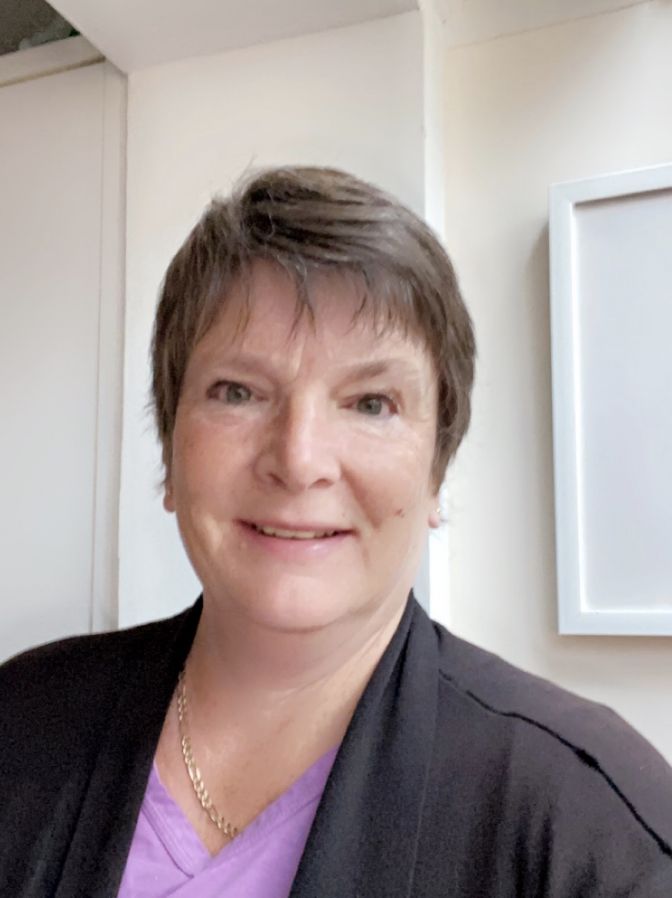 Sally Tidy
CEO
Sally is a Registered Nurse trained at St Thomas' Hospital London. Following her training she specialized in Intensive Care and Coronary Care, however realised this was not her niche. She moved from the NHS to work with the elderly. After working with Friends of the Elderly for 5 years she moved to the Abbeyfield Wey Valley Society as Matron of Wey Valley House.
When Hatch Mill opened in 2001 Sally became the General Manager over the two homes and subsequently over the four when Ridgway Court and 8 Shortheath Crest joined the group after the merger with Abbeyfield Farnham. With AWVS and Abbeyfield Haslemere merger and the restructuring of the Board of Trustees and Sub-committees, Sally was appointed Chief Executive Officer.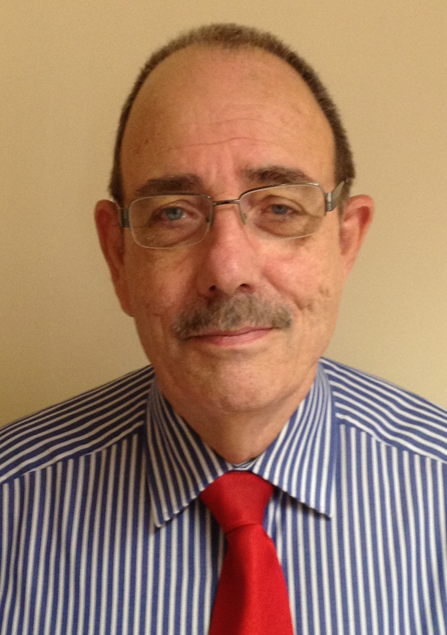 Mike Maher
General Manager 
Mike Joined the Army (Royal Army Medical Corps) in 1965 as an Apprentice Tradesman undertaking nurse training and qualified as an SRN in 1970. He served in the UK, Northern Ireland, Cyprus, Jordan, Hong Kong and Saudi Arabia during the first Gulf War. He left the Army (for the first time) in the rank of Major in 1980.
His civilian career saw him working in Saudi Arabia initially as Nursing Officer for OPD & A&E and eventually as Assistant Director of Nursing and then as Director of Nursing before coming back to the UK to Health Service Managing a 200 bed Elderly Care Directorate in the St Albans and Hemel Hempstead Trust. Mike then went to Work in Malaysia as Chief Hospital Administrator and was instrumental in the commissioning and opening of the 300 bed Strand Hospital and Retirement Home in Sungai Petani. On his return to the UK at the end of his contract he was recalled to the Army on Full Time Reserve Service, firstly as Officer Commanding MRS Edinburgh and then as SO2 Plans at the Defence Medical Services Training Centre, serving a further five years.
Since leaving the Army, Mike has managed 2 care homes prior to Hatch Mill, both within the charitable sector. Following work he did auditing Hatch Mill he was approached by Sally and asked if he would consider joining AWVS full time as Registered Manger at Hatch Mill. He agreed to this as long as it was only for 1 year. Three and a half years later he is still at AWVS, now in the post of General Manager.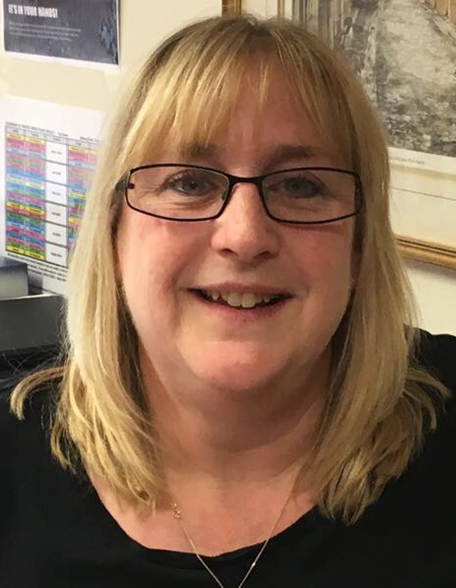 Shelley Hartley
Registered Manager Hatch Mill
 Shelley has had over 20 year's experience in caring for the elderly. She started working for Abbeyfield Wey Valley Society in 1987 as a Care Assistant. She then undertook all her NVQ qualifications and became a Senior Care Assistant 1995 and Deputy Manager in 2000. She was appointed as the Registered Manager of Wey Valley House in September 2001 and in November 2014 Shelley became the Registered Manger at Hatch Mill.
Shelley has her Registered Managers Award, NVQ3 and NVQ4 in care and currently studying NVQ7. She has also had courses in First Aid, Health and Safety, Infection Control, Fire Awareness, Food hygiene, Manual Handling and SOVA Management, COSHH, Drug Administration, Palliative Care, Diabetes Awareness, Dementia, Customer Service and Equality and Diversity, Support and supervision.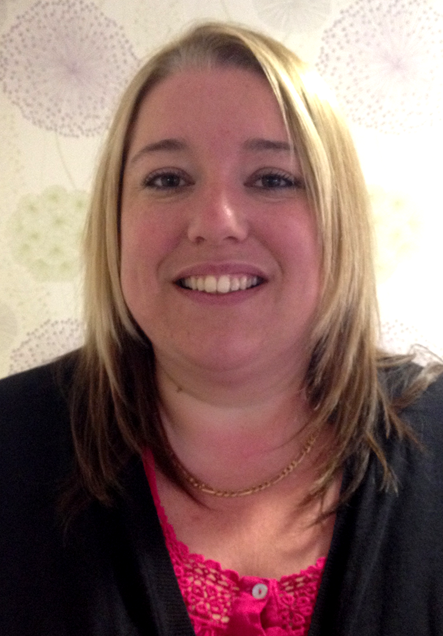 Louise Arnold
Registered Manager Ridgway Court & Wey Valley House
Louise has worked for 18 years in caring for the elderly. She started working for The Abbeyfield Wey Valley Society in 2001 as a Care Assistant. Louise then became a Senior Care Assistant and then the Deputy Manager.
In November 2014 Louise was appointed as the Registered Manager of Wey Valley House. Her qualifications include NVQ3 and Diploma in health and social care level 5 in care. Louise has also had courses in first aid, health and safety, fire awareness, food hygiene, drug administration, palliative care and SOVA and keeps up to date with her personal development in the care industry. Louise has an office in both homes, sharing her time between Wey Valley House and Ridgway Court.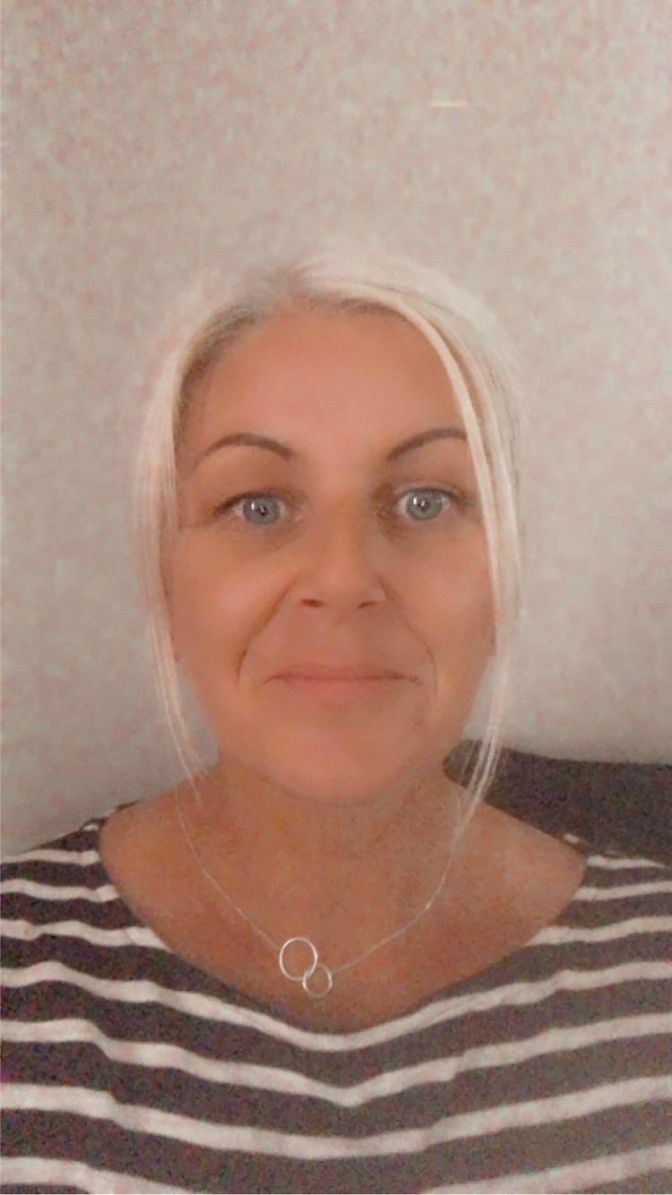 Jill Forster
Registered Manager – Homecare
Jill has worked within the care and the hospitality and catering industry for over 12 years. Her career includes providing care within a residential setting, domiciliary care and in Catering at a private hospital in Guildford. Jill is currently working towards her Level 5 Management Diploma in Health and Social Care and is a keen advocate for Dementia Awareness. Certificates for Level 3 Diploma in Health & Social Care, Level 2 NVQ Customer Service, NCFE Level 2 Safe Handling of Medication in Health & Social Care, NCFE Level 2 Care and Management of Diabetes.
Current training includes, Dementia Awareness, Moving & Handling, Mental Capacity Act & DOL, Mental Health, Health & Safety, Infection Control, Equality & Diversity, Emergency First Aid, Food Hygiene/Nutrition, Fire Safety, Data Protection, COSHH, Safeguarding and End of Life.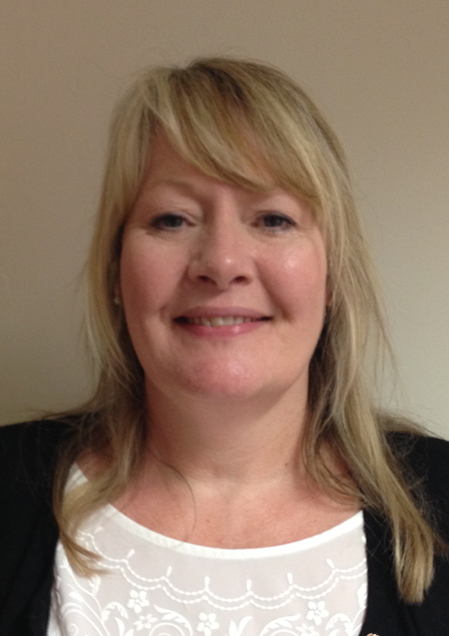 Tammie Baker
Clinical Manager Hatch Mill
Tammie is a Registered Nurse and qualified in 2007 but worked in the care industry for over 10 years before her training as a nurse. Her qualifications are Registered Nurse; she had an extended role in the community as a community nurse. Tammie joined Hatch Mill as their Clinical Manager in 2014.
Tammie has experience in Palliative care, Wound Management, Diabetes, Chronic Diseases Management. Tammie is a Registered Mentor for nursing students. Fire Awareness, SOVA Management, COSHH, Infection Control.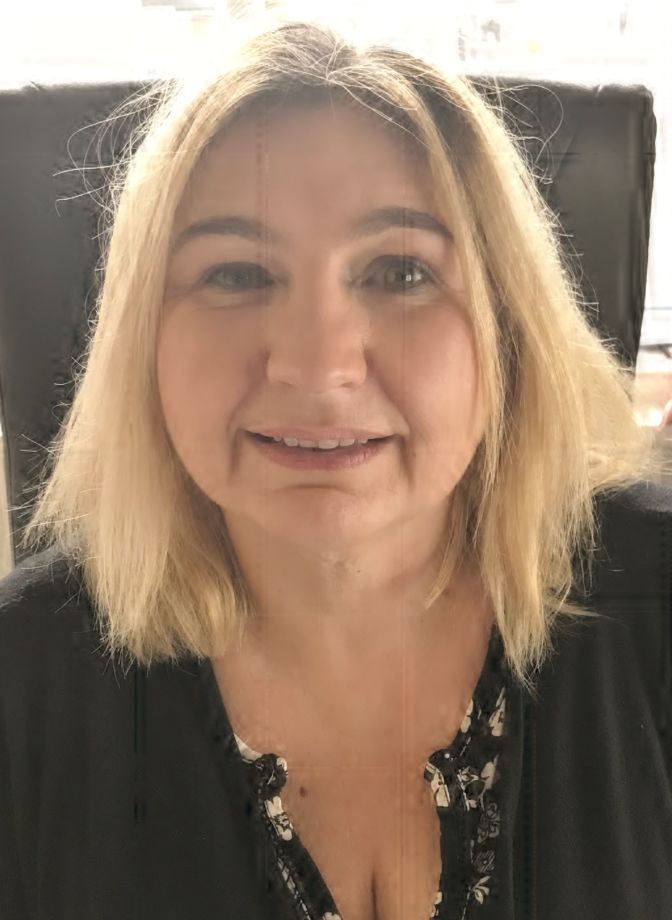 Tracy Frampton
Deputy Manager Wey Valley House
Tracy has been working in care since leaving school in various areas of the care sector including working in busy hospital wards, learning difficulties and mental health although her preference is care of the elderly.
Tracy joined Abbeyfield in 2010 at Ridgway Court and has worked in all three Farnham homes. She joined as a Senior Care Assistant and with Abbeyfield Wey Valley Society's support, she gained her NVQ5 and progressed to Deputy Manager of Wey Valley House in November 2014.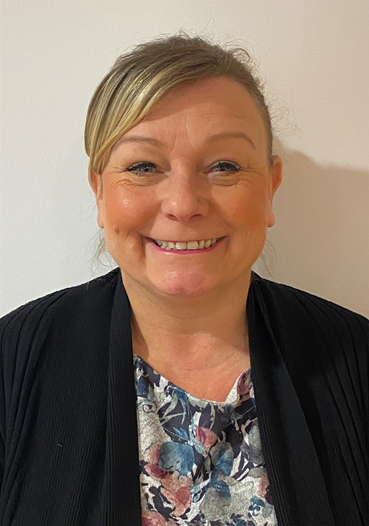 Michelle Blower
Deputy Manager of Ridgway Court
Michelle has worked in Health and Social Care for 10 years. For 5 years Michelle worked with Adults and Children with learning disabilities. Michelle started working for Abbeyfield Wey Valley Society in 2015 as a Senior Care Assistant at Wey Valley House. She then progressed to Deputy Manager at Ridgway Court in 2019.
Michelle has NVQ3 and NVQ5 in Health and Social care and the Care Certificate. She has also had courses in First Aid, Health and Safety, Infection Control, Fire Marshall, Food hygiene, Manual Handling and SOVA Management, COSHH, Drug Administration, End of Life Care,  Diabetes Awareness, Dementia, Mental Health, Equality and Diversity, Support and supervision.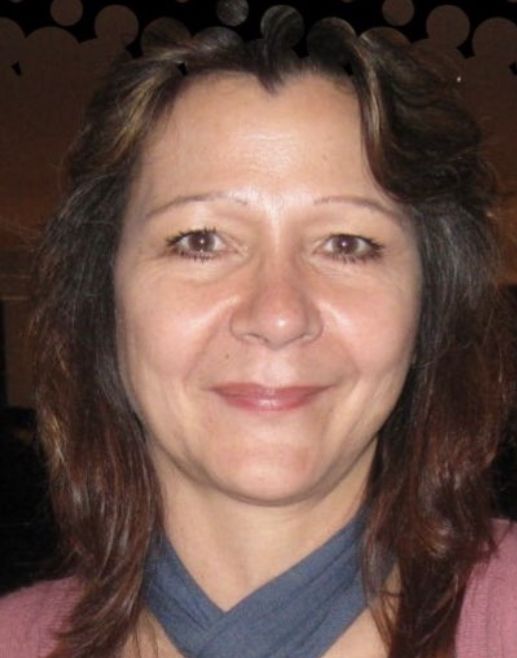 Sybil Bradburn
House Manager – Castlegate
Sybil was born in Durban, South Africa. She became a qualified nurse in 1974 and worked at the Anaesthetic Clinic for 9 years and then a sales representative for 9 years selling industrial components. Sybil then worked in A & E for 12 years in south Africa. Sybil moved to the UK in 2008 and did 2 years caring for UK work experience. Sybil started working at Abbeyfield Wey Valley Society in 2011 as House Manager in Kemnal before moving in 2018 to Castlegate also as House Manager.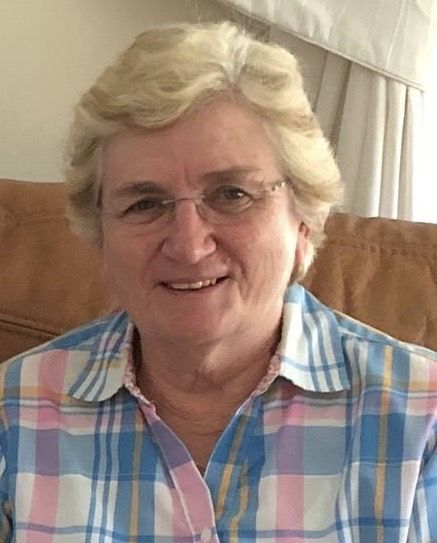 Daphne Oosthuizen
House Manager – Roundhay
Daphne was born in Bulawayo, Rhodesia, now Zimbabwe, and educated in the Eastern Highlands after graduating high school, Daphne went onto to join the staff of Barclays Bank as a ledger clerk in the village where her parents lived, here she attending numerous training workshops and courses and rose up to Manager's assistant a few years later. It was there she met her farmer husband! Daphne married and settled into farm life and had two children.  Daphne ran the farm office for 3500 farmer workers doing wages calculating all tax returns, spreadsheets for budgets, etc. as well as running the small clinic for minor injuries Daphne and her family farmed in this area until the land acquisition came in 2000 and her husband was killed.
Daphne then closed the book on Africa and came and joined her daughter who was here in the U.K.  on a working holiday. She quickly enrolled herself in college to skill up on her computer skills. It was here she met a lady who introduced her to Abbeyfield in Sutton. Daphne joined the staff as House Manager in 2002 and in February 2010 joined Abbeyfield Wey Valley Society in the same capacity. During Daphne's years with the society, she has attended many courses including Safeguarding & Protection of Adults, Emergency First Aid, Food Safety, Infection Prevention & Control, Dementia to name a few.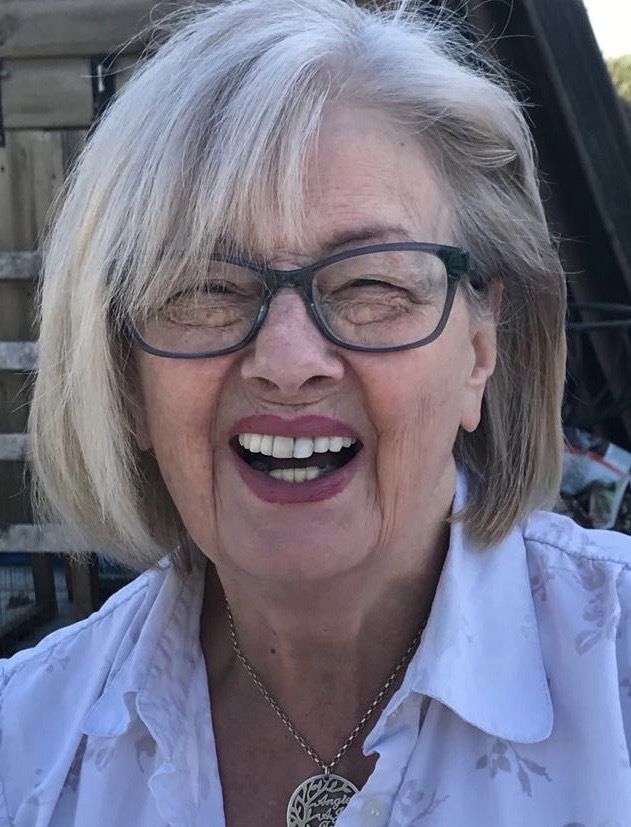 Janet Macdonald
House Manager – Kemnal
Janet started her Nursing in 1966 at West London Hospital in Hammersmith. She then married – and 2 children later returned to Nelson Hospital , Merton. Janet decided to have a change of career and worked in retail and retail management for 8 years and a further 3 years as a trainer, teaching product knowledge, selling skills. After getting divorced Janet moved and went to work in care, eventually working as a Registered care Manager of a 60 bed nursing and residential home- in Surrey. Intending to semi retire Janet moved to the beautiful Forest of Dean on the Welsh border where she managed a secure dementia unit -and later took up an exciting post with Age Concern Ross on Wye and District as development officer , then promoting to Chief Officer, securing 5 years big lottery funding for a community project.
Janet then moved to manage sheltered housing for 5 years and again intending to retire returned to her house in the Forest of Dean and worked in Domiciliary care. Janet started working at Abbeyfield Wey Valley society at Kemnal in 2018 as House Manager to be near her family . Janet enjoys working at Kemnal and visiting her family in her spare time she has a Daughter, Son, 5 grandchildren and 2 great grandchildren.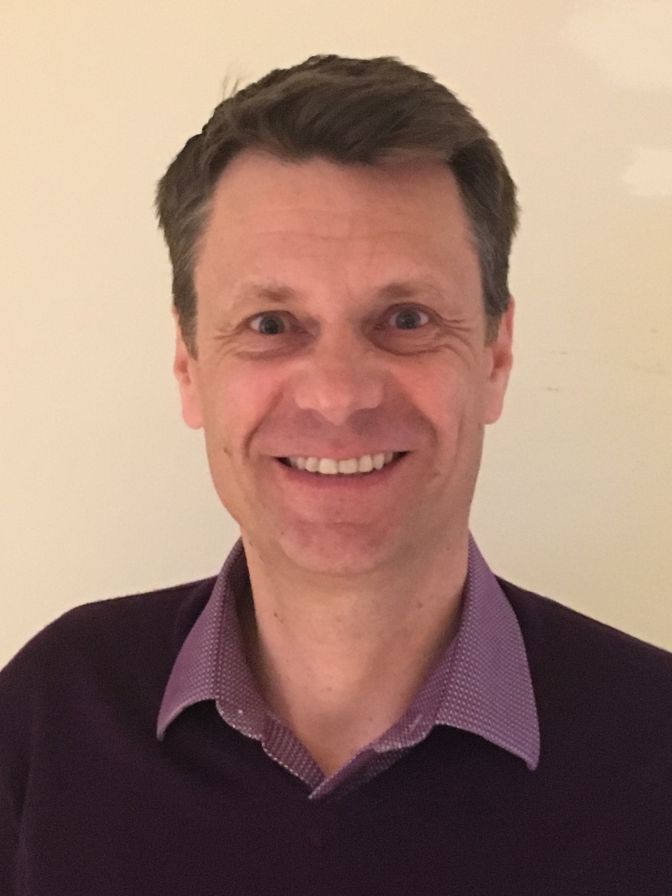 Michael Kay
Head of Finance
Michael is a graduate from Portsmouth Polytechnic where he gained an Honours degree in Accounting in 1990. He then went on to qualify as a Chartered Accountant with PKF in Guildford in 1994. Following that he spent 2 years living and working in Sydney, Australia. On returning to the UK he has worked entirely in industry/commerce within book publishing, for a firm of Solicitors, and finally as Finance Director to a start up company specialising in CGI's. He joined Abbeyfield in September 2008 on a part-time basis.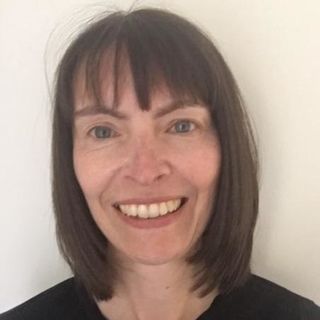 Sue Gunner
Admin Manager
Sue joined as Admin Manager in September 2020. She gained her administrative qualifications, including basic accounting and law certificates, at Farnborough College of Technology and worked for a number of years as a secretary and PA at various management levels. A sales role then provided a springboard into marketing and public relations, at which time Sue achieved professional marketing qualifications from the Chartered Institute of Marketing.
Sue's last role was Marketing Manager for a local domiciliary care provider, where her work supported both client and staff recruitment.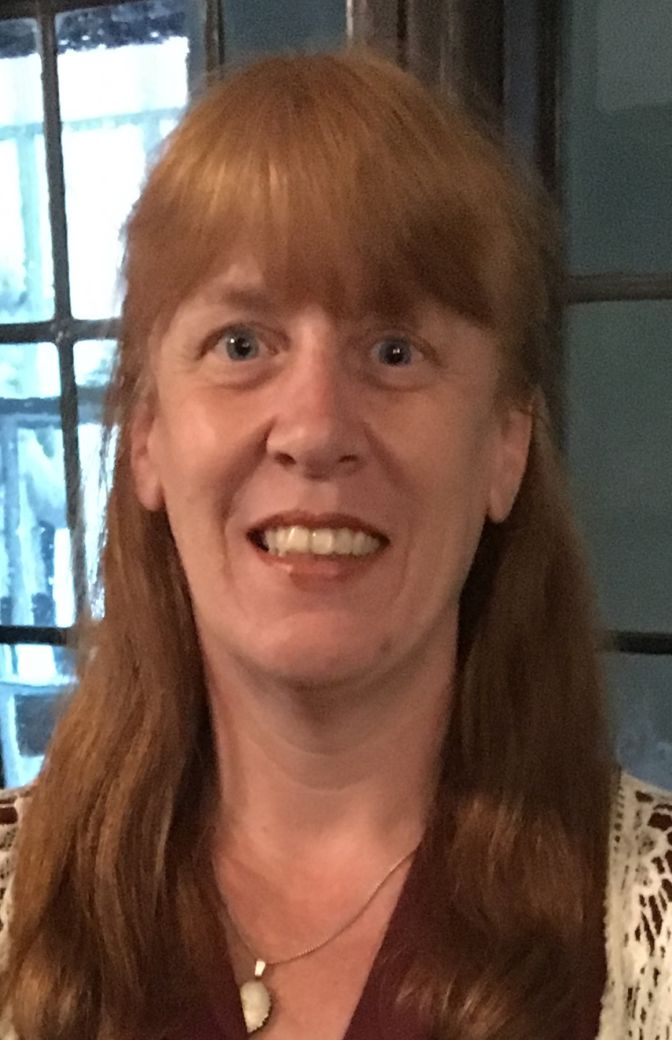 Tracey Pollard
Wellbeing Manager
Tracey has had over 20 years' experience in caring for the elderly, joining Abbeyfield Wey Valley Society in 2002 as a Senior Care Assistant at Hatch Mill.   In 2007 Tracey became Deputy Manager at Ridgway Court before being given the position of Volunteer and Activity Support Manager in 2010. Tracey is the staff support officer and in 2016 she became the Society's Wellbeing Manager.
Tracey has NVQ3 and NVQ4 and NVQ Assessors Award together with courses in First Aid, Health and Safety, Infection Control, Fire Marshall, Food Hygiene, Manual Handling, SOVA Management, COSHH, Drug Administration, End of Life Care, Diabetes Awareness, Dementia, Customer Service, Mental Health and Equality and Diversity, Support and supervision.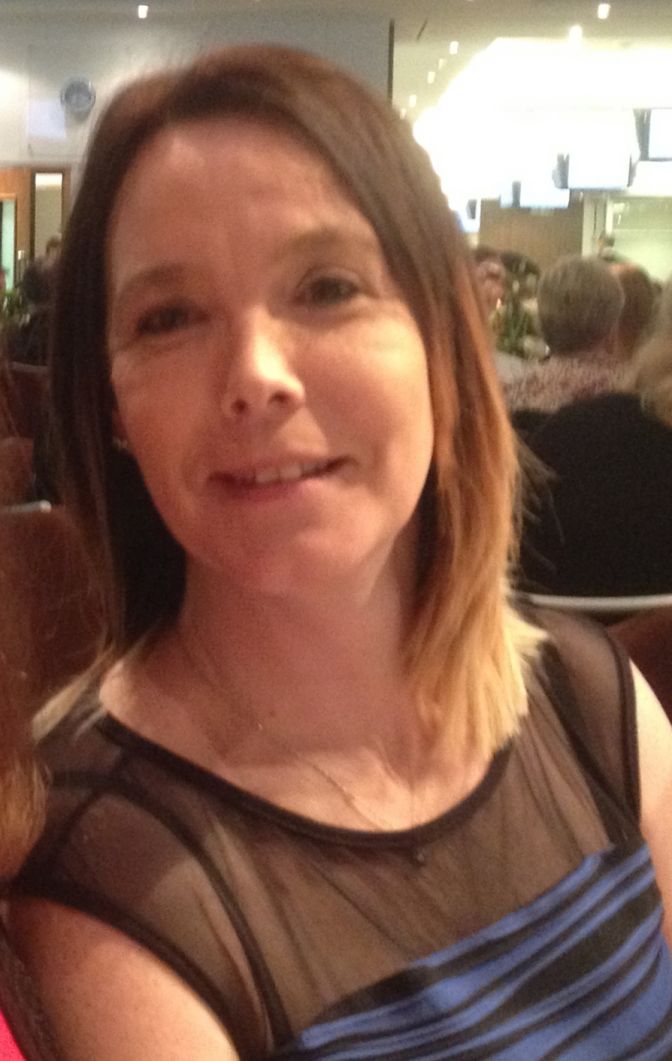 Toni Chandler
Training Manager
Toni has had over 18 years' experience in caring for the elderly, joining Abbeyfield Wey Valley society in 2001 as a Night Care Assistant at Hatch Mill. In 2004 Toni worked as a Senior Care Assistant and in 2007 she became Deputy Manager on Hatch Mill's residential wing.   She also covered maternity leave as Deputy at Wey valley House before being given the position of Trainer in 2014.
Toni has NVQ2, NVQ3, NVQ4 and NVQ Assessors award, First Aid, Health and Safety, Fire Marshall, Food Hygiene, Manual Handling, SOVA Management, COSHH, Drug Administration, End of Life Care, Diabetes Awareness, Dementia, Customer Service, Mental Health and Equality and Diversity, Support and supervision and Health Conditions. Train the Trainer, Train the Trainer in Manual Handling, SOVA and the Care Certificate.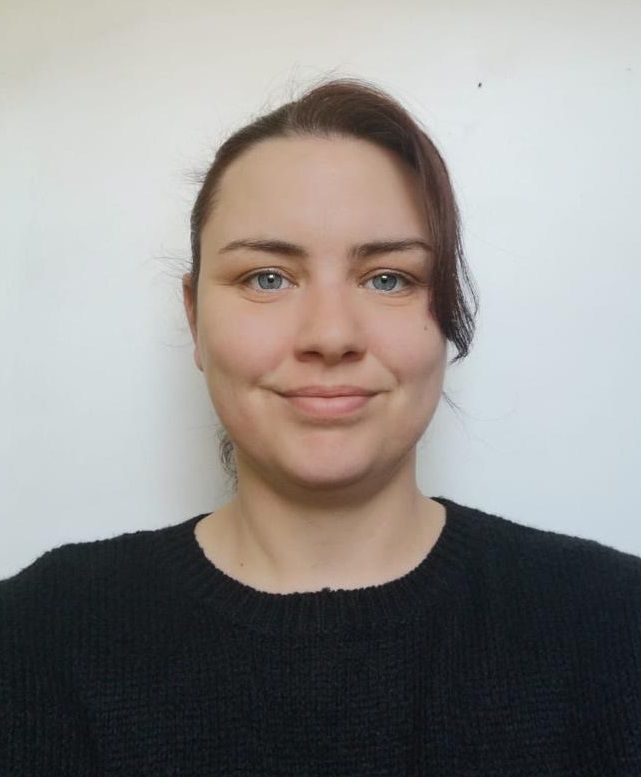 Gemma Harvey
Care Quality Coordinator
Gemma joined Abbeyfield Wey Valley Society in 2005 as a care assistant at Wey Valley House. Since then she has undertaken her NVQ qualifications level 3 & 5 and became a senior carer, first at Wey Valley House and then moving to Hatch Mill. In 2019 Gemma was appointed as the Care Quality Coordinator for the Society.
Gemma has also had courses in First Aid, Health and Safety, Infection Control, Fire Awareness, Food hygiene, Manual Handling and SOVA Management, COSHH, Drug Administration, Palliative Care, Diabetes Awareness, Dementia, Equality and Diversity, Quality Improvement & Changing Perceptions.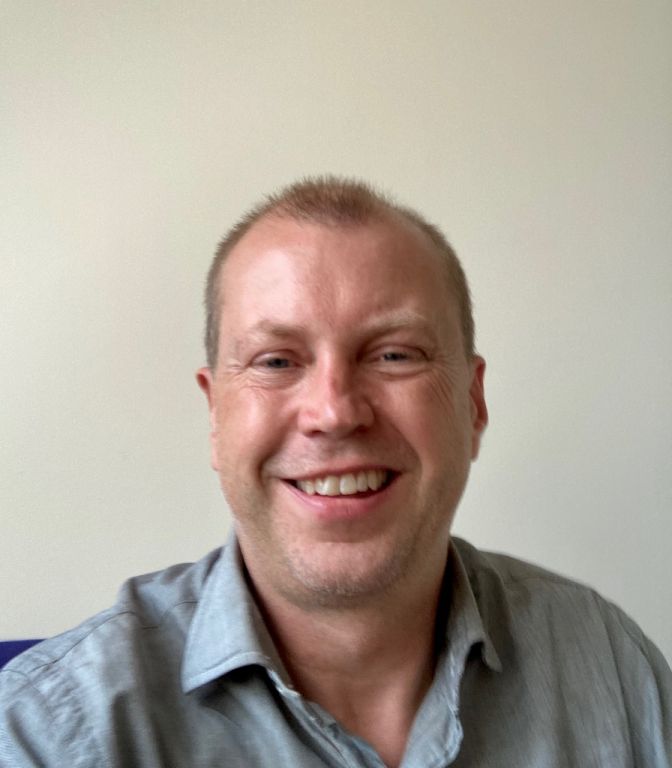 Iain Looms
Marketing Manager
Iain hails from the midlands but has spent the last twenty years living and working in the Farnham area.
Whilst launching and managing small customer facing businesses within the local community, Iain completed a qualification in Professional Marketing and is now a member of the Chartered Institute of Marketing.
His introduction to the senior care sector emerged when being faced with looking after his elderly mother and he now has a passion for developing innovative customer focused environments for all the Abbeyfield residents and their families.
Away from work Iain has great interest in sport – he actually spent his early career as a member of the Professional Golfers Association competing around the world and coaching. Now he enjoys social golf rather more and his coaching skills are put to the test as Head Coach for the Farnham under 5's rugby teams!